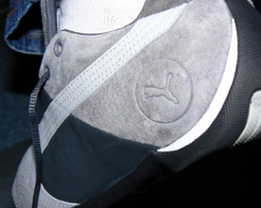 Well at the very first beginning I should say that when I was younger, my mum didn't want me to wear sneakers all the time and I hardly were allowed to buy ones for just wearing them on the street. You know what is like if your mother wants to go shopping with you, eh?!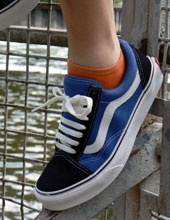 But that didn't detain me liking to wear sneakers. I have always been happy, when it was time to get new sneakers.
Many years later, "eBay" already existed under the name "alando", I saw that many people were selling their sneakers there and I also tried to get some money selling some old Asics "Tiger" shoes of my brother, that were old, used and not needed anymore. Well, they were sold for almost 80 DM (which has been quite a lot) that time and I couldn't believe my eyes when the auction price rised! Talking to the buyer I got to know that some people are collecting sneakers and from that time on I started paying more attention to it. From that time I started looking through eBay auctions many days during the week and my interest in sneakers, trading and also collecting grew a lot. The highest price I got for shoes has been an unbelievable profit, I bought a pair of Nike shoes (which actually where used silver "Nike Air Max" from 1997) for only 1 Euro and resold it under the correct desription for 101 Euros. Well that's how the story began...

Today I wear and own a lot of different sneakers mainly from the big brands like Adidas, Puma, Nike, Fila,... and I can't even wear all the ones that are my size. My affection for sneakers, sexy socks and feet became much bigger and in between people know that I am collecting not only cans! ;-) ... but hey... some man first look at the woman's breast... my first look is down to their feet, socks and shoes!


In 2007 I finally found a good possibility to present my collection of sneakers that before has only been in boxes or under my bed. Now enjoy the pics of my sneakerwall, taken at my last huge living-room in Hannover Wettbergen and get some more information on this page about sneakers... which makes a very new section of my homepage!